2023: Like Tinubu, Umahi Visits Buhari To Inform Him Of His Presidential Ambition
Ebonyi State Governor, David Umahi has informed President Muhammadu Buhari of his intention to contest the 2023 presidential election, barely 24  hours after the National Leader of the All Progressives Congress (APC), Bola Tinubu, also declared his presidential ambition.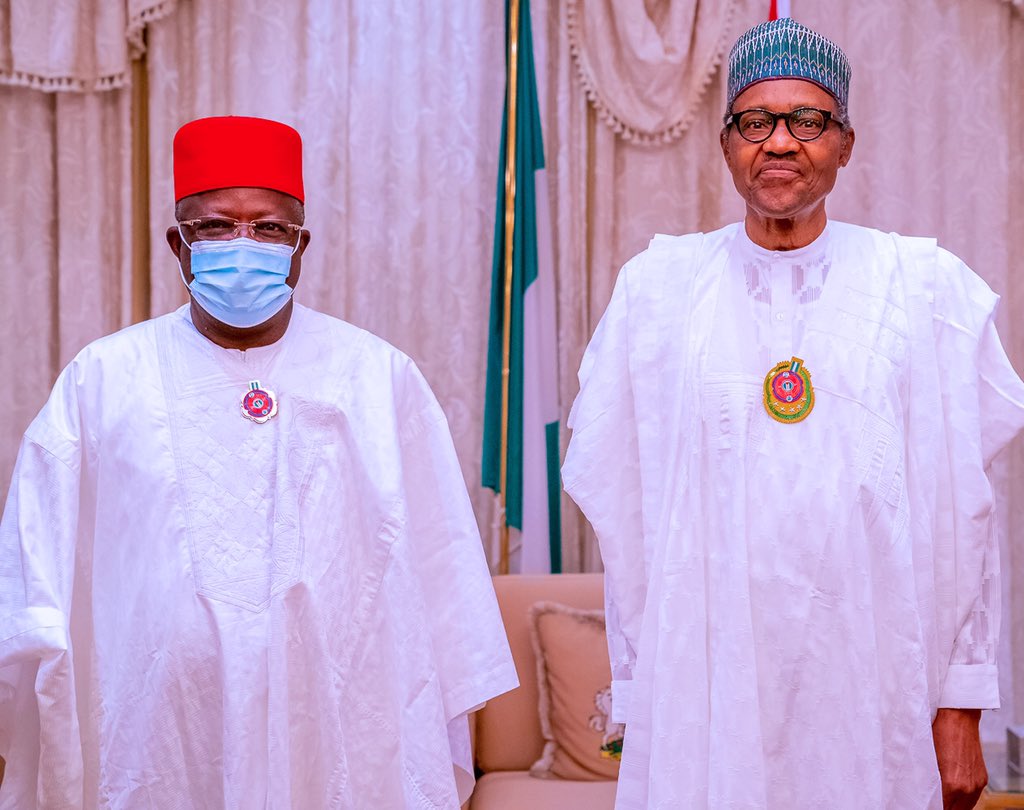 KanyiDaily recalls that on Monday, January 10, Tinubu visited President Buhari to inform him of his intention to contest in the forthcoming 2023 presidential election.
Barely 24 hours after the visit, Governor Umahi also meet the President on Tuesday at the Presidential Villa, Abuja, to inform him of his interest to run for the presidency in 2023.
Umahi, who said he was not perturbed by Tinubu's entry into the presidential race, vowed that if he gets the opportunity to rule the country, he will replicate his efforts in Ebonyi at the national level, especially in terms of building infrastructure.
The governor also promised to "bring a business-like spirit into governance" and continue with the legacy of the Buhari administration under the platform of the APC.
David Umahi Declares His Presidential Ambition
Speaking with State House reporters after a meeting behind closed doors with Buhari, the governor revealed that his discussion with the President had to do with his presidential ambition.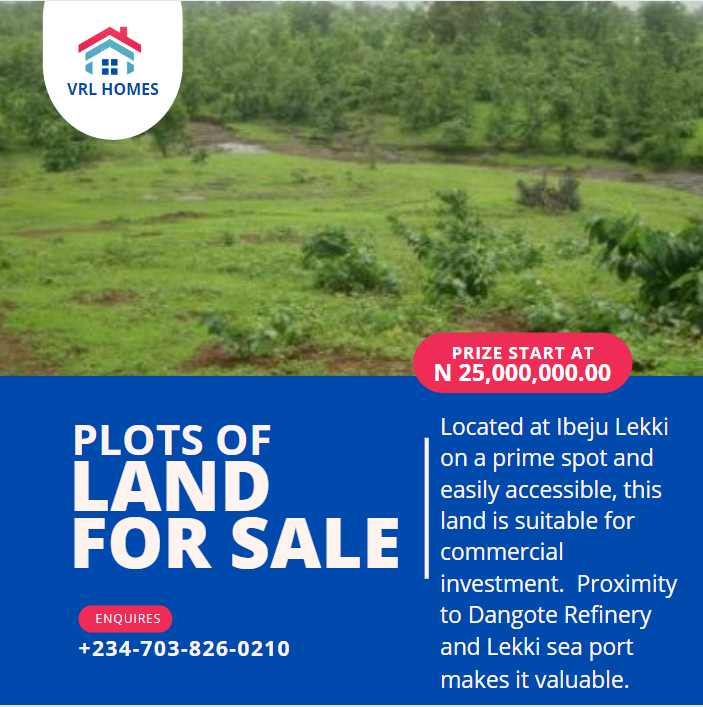 Umahi said, "Well, generally, yes and no. We discussed politics as the growth of our party, APC, in Nigeria, and South East. And, of course, you know, the interest of South East, for the seat of presidency in 2023.
"And, of course, I told Mr. President, that without prejudice to whatever will be the decision of the party, which we shall abide by, that if the party throws the ticket open or zones to Southern part of Nigeria that I believe that with what I have put in place in the past six years plus, that I will be running for presidency on the platform of the APC.
"So, I told him and of course, he believes that whoever wants to run for president of this country must have to consult widely, go to all the leaders and that we must do everything to remove ethnicity and religion in our politics so that this country can grow."
Asked whether he had the chance to emerge as the APC presidential candidate after Tinubu declared on Monday, bearing in mind that he left the PDP for not zoning the ticket to the South East, Umahi said he was not in the contest with anybody but himself.
He said, "The Bible that I swore with, a section of in 1 Samuel says that by strength shall no man prevail, and power and might belongs to God. He chooses whomever he wills and he will do that in 2020. I'm not in contest with anybody. I'm in contest with myself."
Fielding question on whether he has consulted widely for the realization of his ambition, he said he wouldn't have done that without first clearing with the President.
"I wouldn't have done that without first come in to clear with Mr. President that there is this feelings in Southeast that have not been president and that people feel that those of our leaders in the various political parties should indicate interest to contest.
"And this is fair, this is important. But at the end of the day, it is God Almighty and the political parties that will also decide," he said.
On whether he has informed the apex Igbo socio-cultural organisation, Ohaneze Ndigbo of his ambition, he said that the Ohaneze should not be involved in politics.
He said, "Ohaneze leadership should not play politics. Yes, they can speak for the interest of the southeast, they can speak for fair treatment to southeast as people but as a matter of equity, justice and fairness, and leaving a level playing field for all the political parties and the aspirants.
"They should not dabble into politics or whom to support or whom not to support. I think that they will hear it just like they heard from the other political parties aspirants. We will also write them to notify them that yes, they have capable sons and daughters that if God wills, that could do this job."
When asked what Umahi Presidency would be bringing on board, he said, "Yeah. God willing, and if it's the wish of the people of this country, Umahi's presidency, we'll be looking at the same thing we did in Ebonyi state.
"Before we came on board, we were a state written off, we had nothing to write home about infrastructure. But I must commend the first two civilian governors Dr. Sam Egwu and Chief Martin Elechi, they did quite a lot, because they came in the midst of the dust of the nation, Ebonyi State. And so they had quite a lot of challenges. So I can say that they laid the foundation upon which I started to build. And so there are a lot of things that we have done in Ebonyi.
"We have the best government house, you can see anyway, we have the best Exco chamber and the largest you cannot see anyway. And so we intend to replicate the same thing.
"And I believe that with the little resources we have and people have been asking us how did you do it? Or how do you do it? And it's all about patriotism. It's all about fear of God, it's all about bringing in our experience to be bear.
"I have been into construction since I graduated. So I have a lot to give in terms of how to run governance as business because you have to have the heart to help the people and that's what we've demonstrated in Ebonyi.
"So we want to treat the nation if God permits, that what we've done becomes a microcosm of the macrocosm, of which we expect. We also believe strongly that we'll be able to continue with what Mr. President has done. One of the greatest problems we have in this country is ethnicity, religion, and unpatriotic features of a lot of people. And I think that there is a need to engage starting from where Mr. President would have stopped.
Meanwhile, the Chief Whip of the Senate, Orji Uzor Kalu said he will consider contesting for the 2023 presidency if the APC zones its presidential ticket to the South-East region.