The terrorists behind the Abuja-Kaduna train attack have released four abducted passengers including an 85-year-old woman, Hajiya Halimatu Atta, her daughter, Adams Aliyu and two other victims after spending four months in captivity.
Abuja Kaduna Train Attack
KanyiDaily had reported how a train heading from Abuja to Kaduna was attacked by terrorists who killed nine of the passengers and abducted 60 of them on March 28.
No fewer than 30 of the victims have reportedly been released in batches after the payment of N100m ransom each to the terrorists.
In a statement on Friday, Tukur Mamu, a media consultant to Sheikh Ahmad Gumi, a popular Islamic cleric, confirmed the release of another four captives.
Mamu said a 90-year-old woman, Halimatu Atta, who is the oldest of the hostages, and her daughter, Adama Atta Aliyu, are among those released.
The others are Mohammed Sani Abdulmaji (M.S Ustaz) and Modin Modi Bodinga.
He said, "I can confirm that earlier on Friday, four additional victims of the train attack were released by their abductors. The four released victims just left my office.
"They said they came collectively to thank me for the past efforts I made to mediate on their behalf and for convincing their abductors to drop the threats of executing them and to plead for all stakeholders especially the federal government to intensify efforts as the condition of the remaining 23 victims they left at the forest is pathetic.
"Amongst those that were released on Friday includes the oldest victim, a grandmother, Mama Halimatu Atta. She is 90 years old. Also released is her daughter, a 53-year-old married woman, Adama Atta Aliyu, (the woman that was bravely shown in the last video protesting and challenging her captors and lamenting failure to secure their release).
"The victim that first suggested my name to the abductors, as one of those to be contacted to mediate between them and the federal government, Mohammed Sani Abdulmaji (M.S Ustaz) and a Sokoto indigene, Alhaji Modin Modi Bodinga were also released on Friday."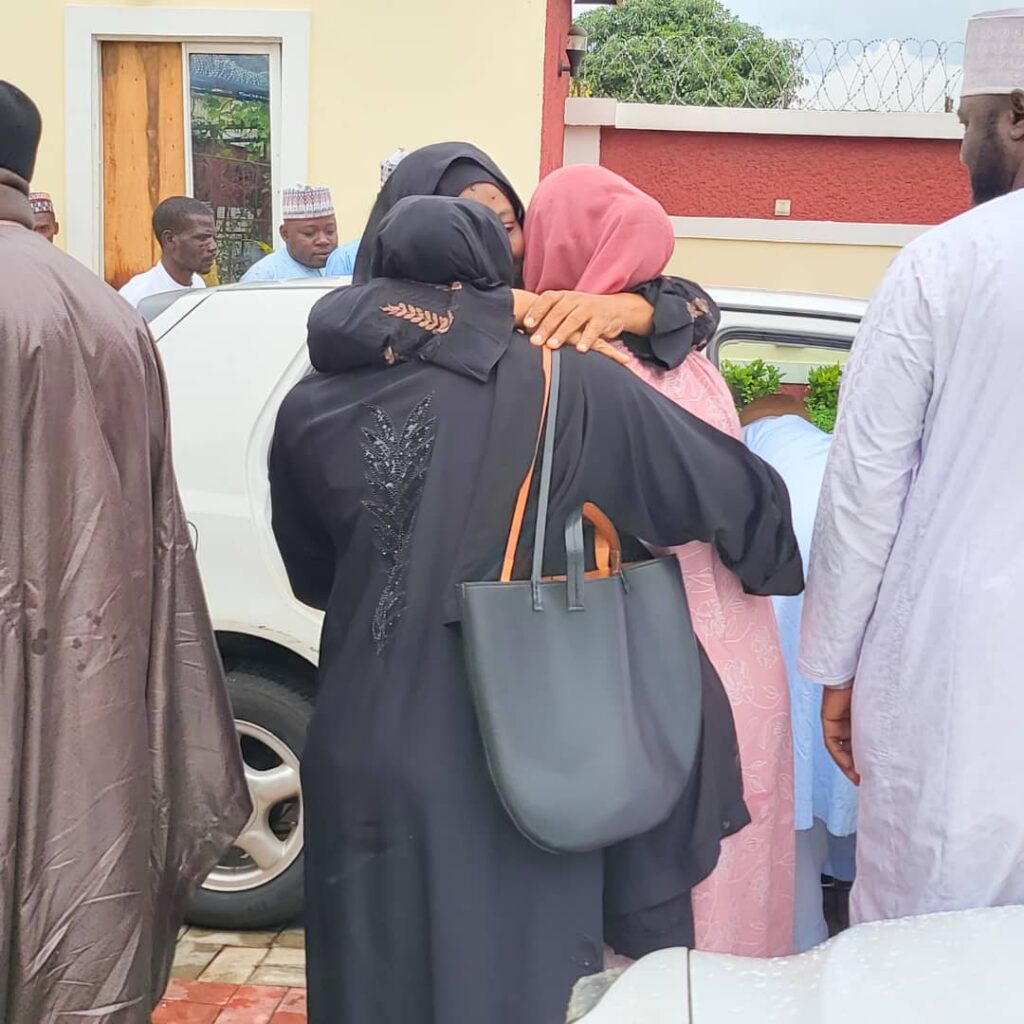 KanyiDaily recalls that Mamu had also disclosed that if urgent steps were not taken, a 21-year-old Christian victim, Arzurfa Lois John might be married out to one of the terrorists as was in the case of Leah Sharibu, the Dapchi schoolgirl.